Inefficient drainage during heavy rainstorms is a recurring high potential risk for flooding at Pinthong Industrial Zone 1 near Laem Chabang. The area is above sea level, however, due to the insufficient drainage maintenance in the area, the roads and properties are regularly flooded after rainstorms.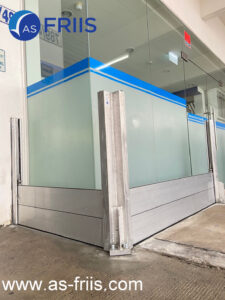 Matsumoto Kosan Thailand (MKK) wanted to mitigate the risk of damage to the production equipment and finished goods and were therefore looking for an efficient flood protection solution to block the access doors and gates to their production buildings to replace the use of costly and insufficient sandbag solution the building owners provided them.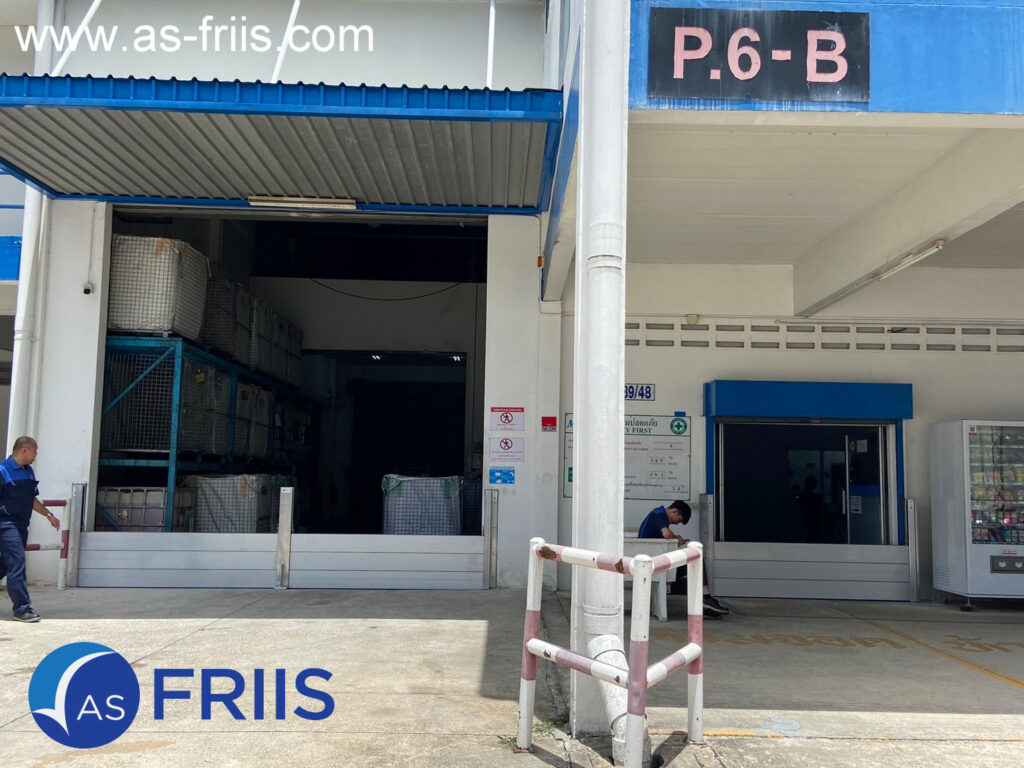 The owners engaged AS FRIIS as the flood protection consultants, and in cooperation with the owner and maintenance staff, a solution was developed that suited the needs as well as the budget.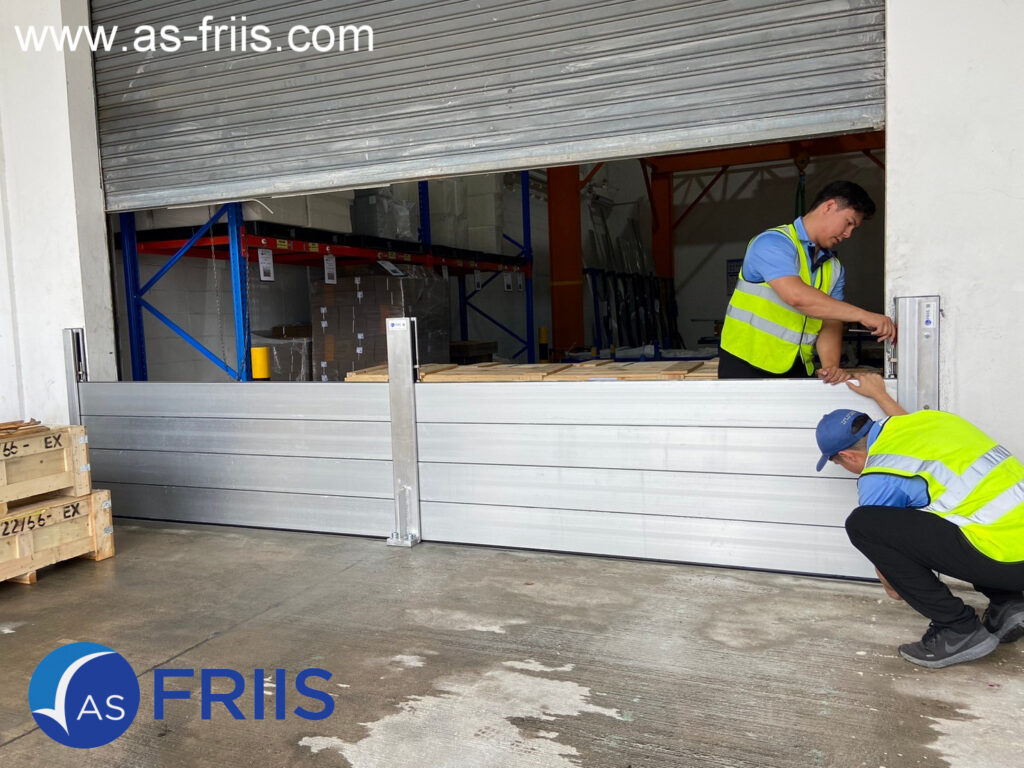 The solution provided by AS FRIIS was the demountable Friiva NF 035 Aluminium flood protection barrier. The customer chose this option due to the strong design of the centre poles which can hold back water without any additional back support and the flexibility in flood protection height as the customer can install panels as they wish according to flooding heights making it faster to install and remove. When there is no risk of flooding the barrier panels and centre pole can be removed and stored away for the subsequent flooding season.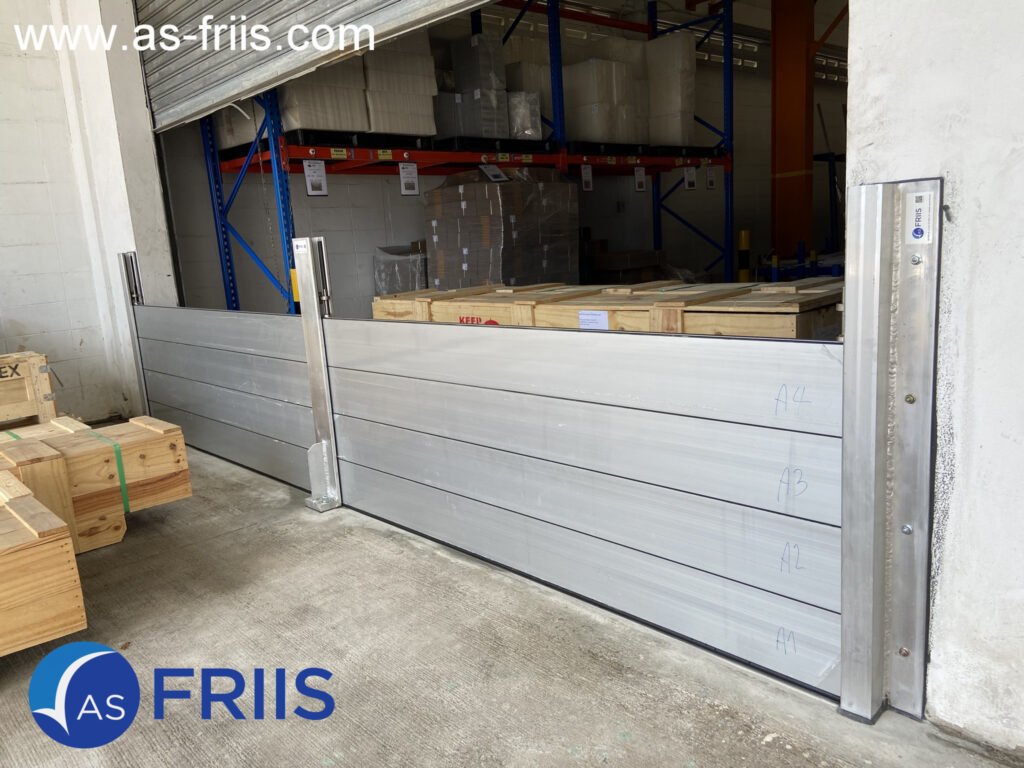 The supply included 3 factory gates, each 4.5m wide, 2 staff access doors, each 2.3m wide, and U shape barrier 9m wide, installed in front of the glass walls of the office entrance. The flood protection height is adjustable according to the customers' requirements.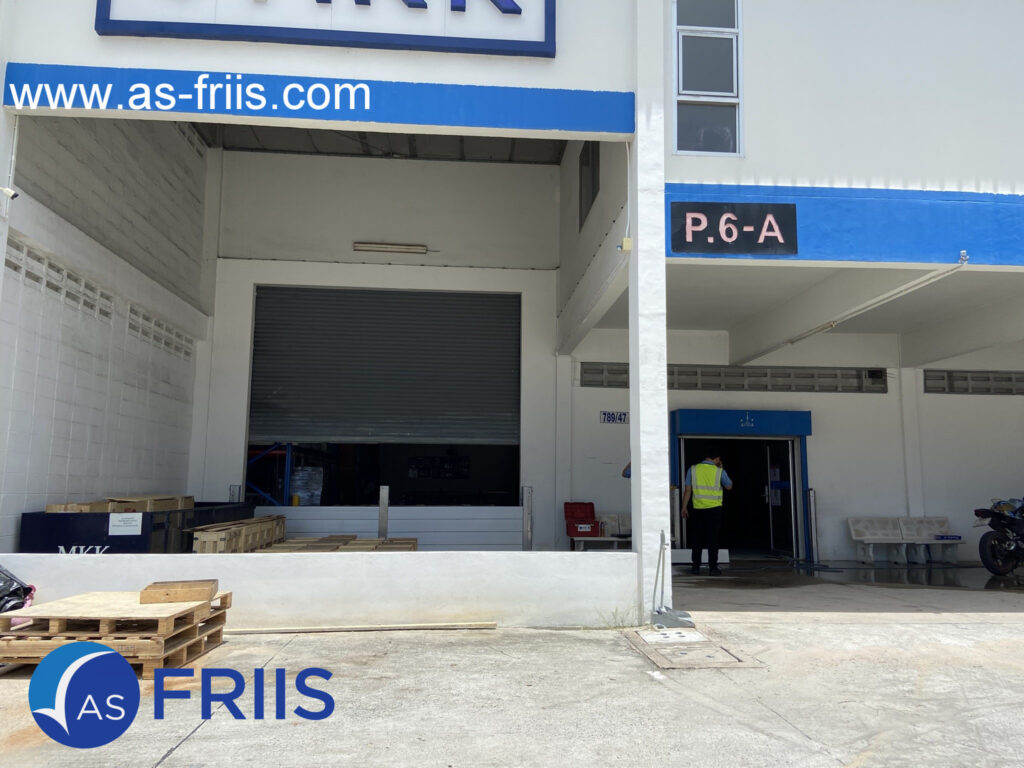 The Friiva Flood protection barriers were installed over a few days, the installation including modification to the existing foundation and wall poles, as well as installing removable centre poles.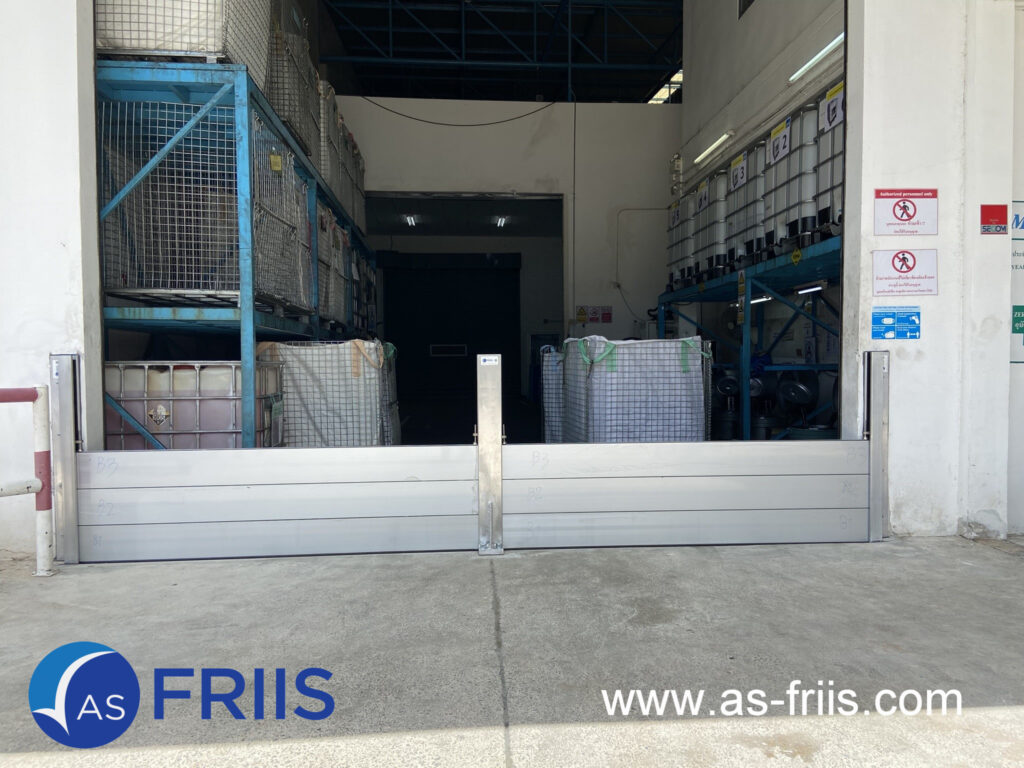 Matsumoto Kosan Thailand (MKK) is a Japanese-owned manufacturer of high-precision, and advanced metallurgical components for the electronic, medical, and automotive industry in Thailand
https://www.fact-link.com/mem_inquiry.php?pl=en&mem=00004340&page=00011180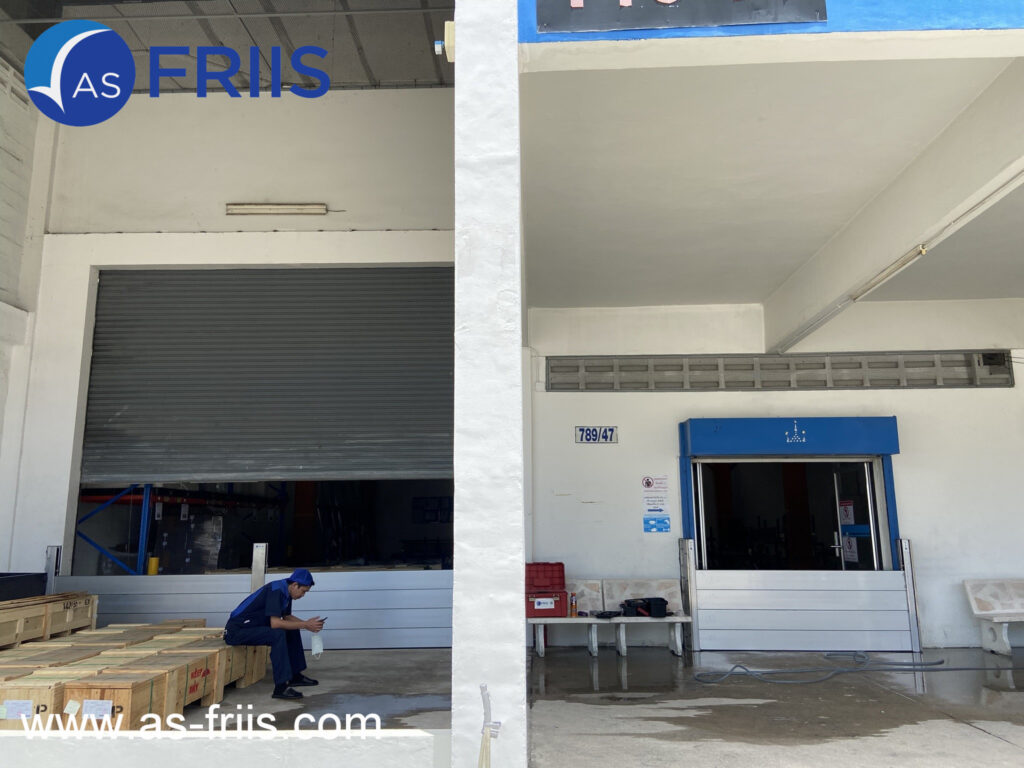 AS FRIIS LTD specialises in flood protection solutions and services. AS FRIIS LTD product portfolio includes Cold Flood Mobile wide area barriers from Denmark, Friiva Gate & Fence barriers, Dam Easy Door & Gate Barriers from Ireland, and an extensive range of accessories to protect residential homes and commercial properties and municipalities against flooding.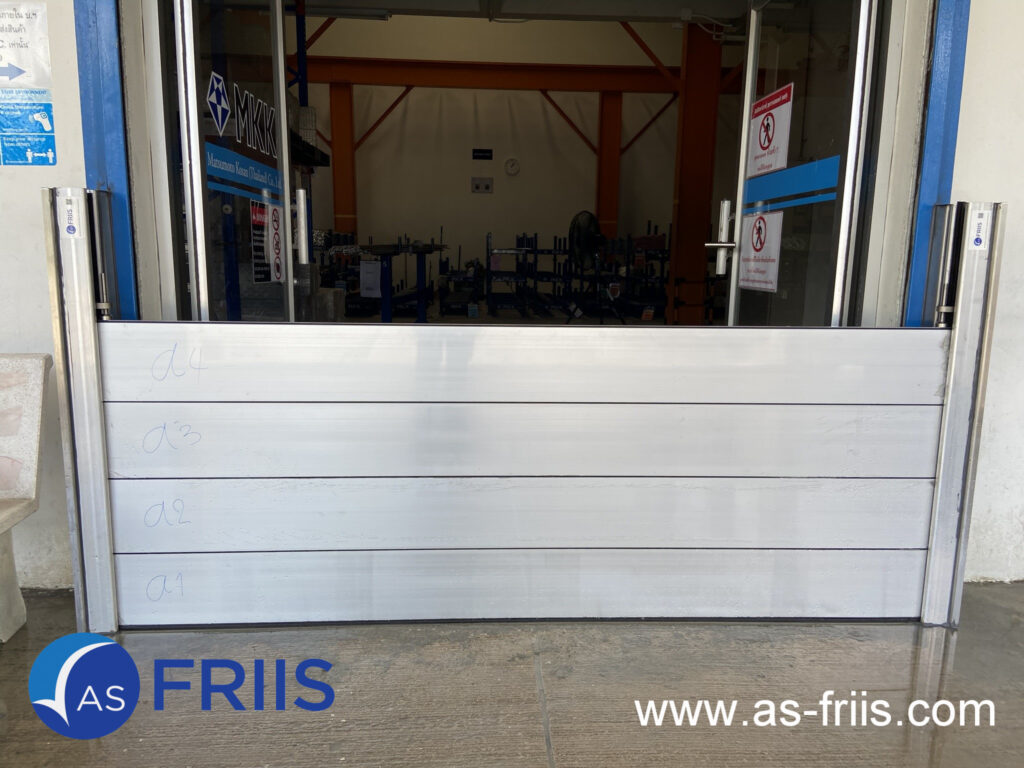 Read more about the AS FRIIS Flood protection solutions here