Long-term Khon Kaen residents have experienced several floodings over the years caused by overflow from the nearby Chi River. Overflow and flooding during the rainy season are a repeating problem in Thailand, not only surrounding the Chi River but along many rivers and water reservoirs across the country.
To protect his house and car the resident has built and sealed walls around his property and installed a locally made flood barrier which unfortunately failed. To correct the problems and avoid future flooding of his property he contacted AS FRIIS LTD to provide a solution to block his 4 m wide and 1.2 m high entrance.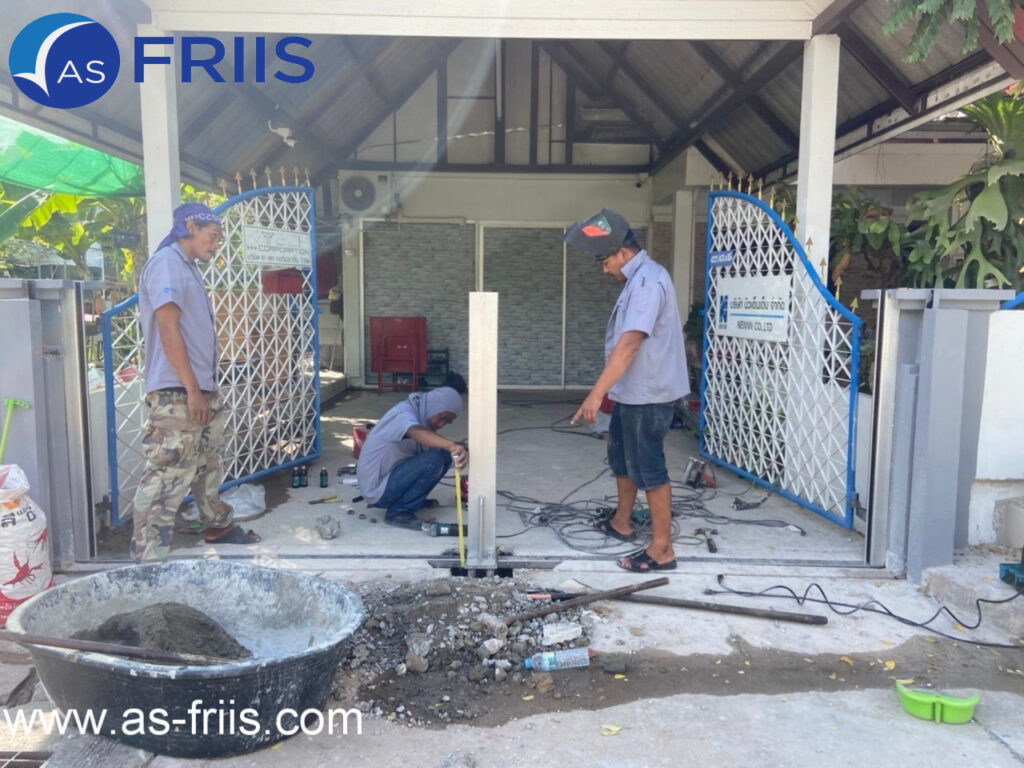 The solution provided by AS FRIIS is our demountable Friiva NF 035 flood barrier, the barrier was installed over a few days incl. modification to the existing foundation and wall poles as well as installing a removable centre pole.
When there is no risk of flooding the barrier panels/logs and centre pole can be removed and stored away for the next flooding season.
Why does the river overflow?
Since the beginning of time, rivers have flooded, especially in the rainy season as pulses of rainfall move downstream. Typically, these floods have spilt into surrounding areas and have created floodplains in the low-lying areas that surround rivers and other water bodies.
Frequent flooding of these areas has for centuries given the "lifeblood" to animals and vegetation in the surrounding floodplain areas.
Why do we have problems with flooding today?
Wet floodplains have over time become attractive for farming due to their rich soil and easy access to water and thereby also being an attractive settlement for people.
With the growing settlement of people in these areas prone to flooding, levees and dams have been built to increase farmland, protect residents, increase water availability and during the industrial age dams have been built to generate electricity.
The combination of these man-made changes as well as increased population, have caused severe problems in some areas as the natural water flow is slowed down and even blocked causing flooding of agricultural, residential, and industrial areas causing financial losses and in worst cases loss of life.
How to prevent flooding from rivers?
The good news is that most governments have started to look at rehabilitating rivers and wetlands, learning from past experiences and international cooperation there are now more proven methods to restore and reconnect our rivers incl. setting levees back or otherwise modifying levees and restoring floodplains that allow the storage of more water naturally. This increases the prospect of keeping people safe and provides other benefits such as clean water and wildlife habitats.
In populated areas where rehabilitating efforts or water diversion is not possible through canals or drainage, building owners will need to invest in flood protection and mitigation to reduce damages from flooding. Most common flood protection and mitigation include raising buildings, valuable assets, and people above flooding levels. When it is not possible to move buildings or assets out of a flood zone, protection measures such as flood walls, Flood barriers, backflow valves and pump systems can be installed to keep water out of buildings and properties to keep assets and people safe.
AS FRIIS LTD specialises in flood protection solutions and services. AS FRIIS LTD product portfolio includes Cold Flood Mobile wide area barriers from Denmark, Friiva Gate & Fence barriers, Dam Easy Door & Gate Barriers from Ireland, and an extensive range of accessories to protect residential homes and commercial properties and municipalities against flooding.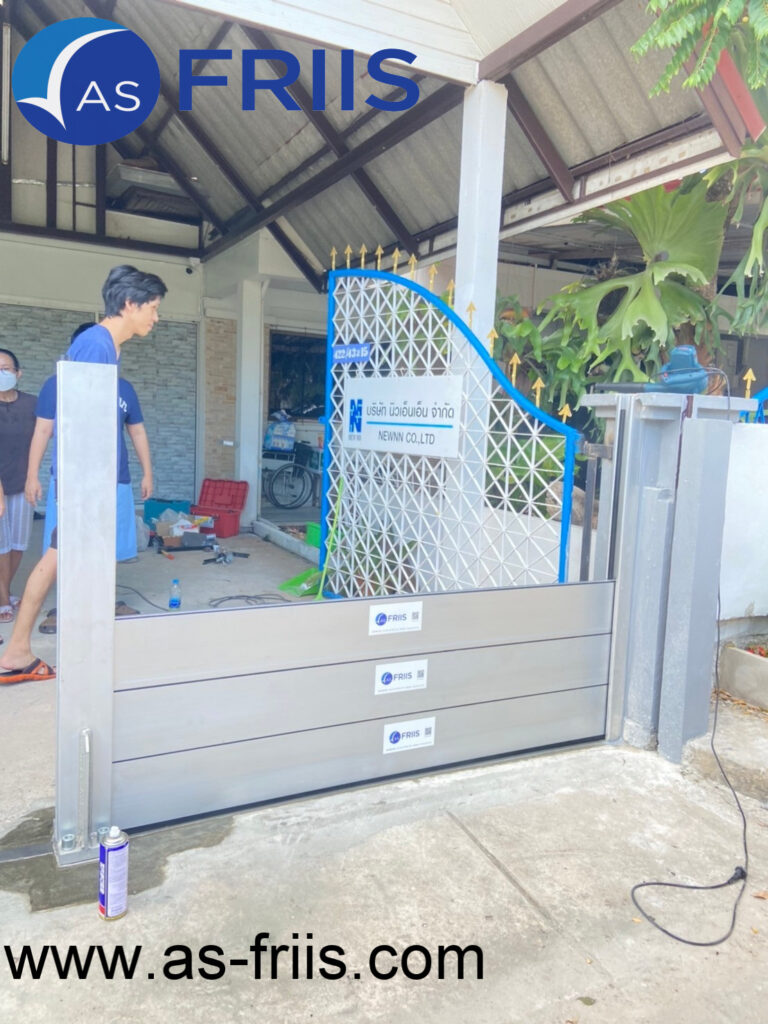 Read more about the AS FRIIS Flood protection solutions here https://www.as-friis.com/flood-prevention/