Thank you to Ton Kok cake & Café for selecting the Mac 500 air purifier to clean the air from virus and mold and keeping customers and staff safe.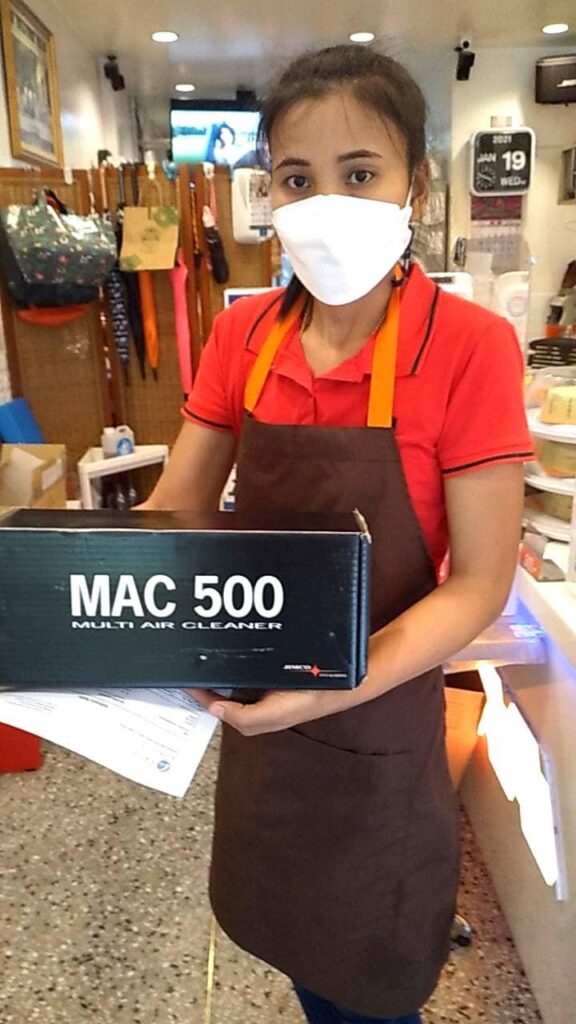 Jimco MAC 500s the small and power full air purifier for offices, clinics & private homes
Documented effect on virus reduction
A study from the technological institute in Denmark states that the Danish-developed air purifier MAC500s effectively reduces viruses from the air. In rooms where the air purifier is in use, the virus is reduced by 89 % already during the first hour. After two hours, the virus is reduced by 99 percent, and after three hours, the reduction is 99.9 %.