Thanks you Mr. Marcus from Bangkok for the kind words of recommendation
The MAC500s is sleek, compact, easy to set up
(take out of box and plug in) and works great.
It is so quiet I forget it is there. I tried it first in a 5Mx5M room
and within 10 minutes I could feel the difference. I have
Asthma and horrible allergies and notice such a huge
difference when I come home to my "clean air".
I highly recommend the MAC500s to anyone who wants clean and crisp air in their place.
Marcus S.
Bangkok, Thailand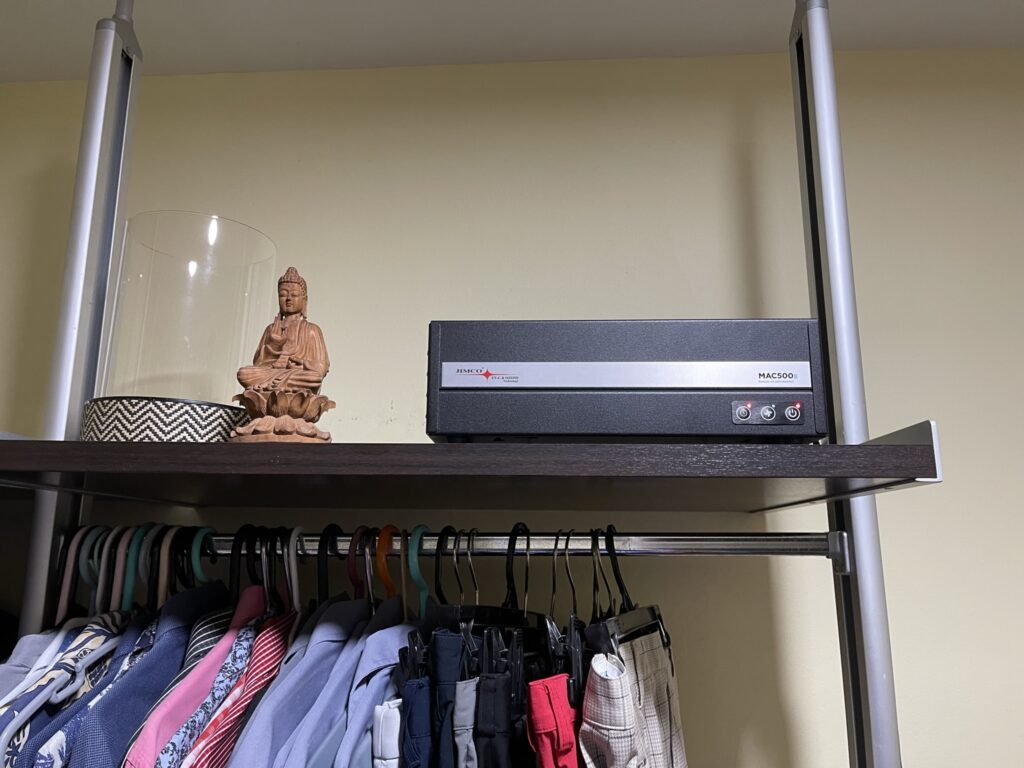 ขอขอบคุณ คุณมาร์คัส จากกรุงเทพฯ สำหรับคำแนะนำดีๆ
MAC500s รูปร่างเพรียวบาง กะทัดรัด ติดตั้งง่าย
(เพียงแค่แกะออกจากกล่องแล้วเสียบปลั๊ก) และใช้งานได้อย่างยอดเยี่ยม
เครื่องทำงานเงียบมาก เงียบจนผมลืมไปเลยว่าเครื่องนี้เปิดอยู่
ผมลองครั้งแรกในห้องขนาด 5ม x 5 ม
และเพียงแค่ 10 นาที ผมรู้สึกได้ถึงความแตกต่าง
ผมเองเป็นโรคหอบหอบหืดและภูมิแพ้อย่างหนัก และสัมผัสได้ถึงความแตกต่างเป็นอย่างมากเมื่อผมกลับมาในบ้านของผมที่มีแต่ "อากาศบริสุทธิ์"
ผมจึงอยากจะขอแนะนำ MAC500s ให้กับทุกๆคนที่ต้องการอากาศบริสุทธิ์และความรู้สึกสดชื่นในที่พักของพวกเขา
มาคัส เอส.
กรุงเทพ, ประเทศไทย