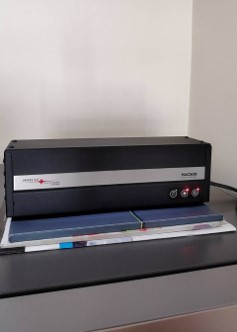 Skill Plus Bangkok have chosen to use the services from AS FRIIS to sanitize and clean their facilities before opening after Covid19
To keep the students safe is the top priority for Skill Plus they therefore choose to consult AS FRIIS LTD about the best solution to ensure that bacteria and virus was removed safely before opening the school after the Covid19 restrictions was lifted in Bangkok
AS FRIIS used the well know Jimco OZ 2000 technology to sanitize Skill Plus's facility, the treatment was done by closing the facility for 3 hours and treat with UV-C ozone to kill Bacteria, Virus and molds up to 99.99%, after the sanitization process the facility was ready to use and the added benefit was that persistent old odors was removed without the use of any chemicals.
After the successful treatment of Skill Plus we have furthermore Sanitized the owner's private home.
About Jimco OZ 1000 & OZ 2000 Air purifiers for sanitizing
OZ 1000 & OZ 2000 creates fresh air by eliminating, mold, fungi, viruses and bacteria​, and ensuring a healthy & safer and better indoor climate using UV-C and Ozone technology.
Even in a well-ventilated room, it may be difficult to remove nuisance such as mold, fungi bacteria and odors. This can be achieved without using chemicals, by using the OZ 1000 & OZ 2000 series read more about the OZ series here (Link to Jimco OZ 1000 & OZ 2000 Air purifiers for sanitizing)